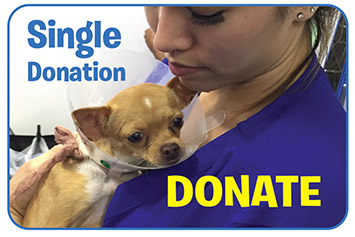 Single Donation
Your Single Donation Can Make a World of Difference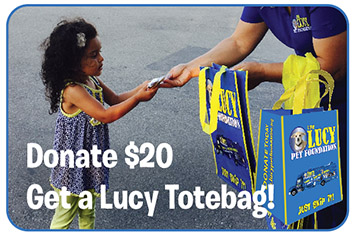 DONATE $20
Enter in Promotional Code, Tote, and receive a FREE Tote Bag from us with thanks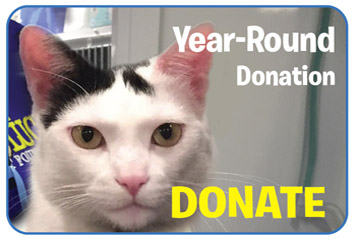 YEAR ROUND DONATION
With Your Help We Can Make a Difference! Click to Donate Monthly.
MESSAGE

BEHIND OUR COMMERCIAL
Over 80,000 dogs and cats are euthanized each week in the US. That's enough to fill a football stadium!!
Donate now to help us Spay and Neuter pets!!! The goal of the Lucy Pet Foundation is to have spay/neuter and adoption mobile clinics in every major city in the country. Spaying and Neutering helps pets live 6-8 years longer, lowers vet bills and enhances the quality of their lives.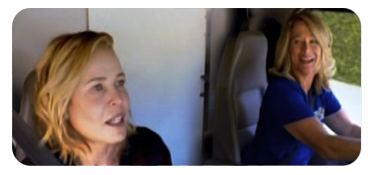 Myths and Misconceptions
Spaying & Neutering, with Chelsea Handler and Karen "Doc" Halligan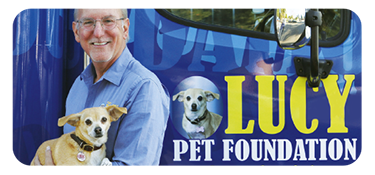 A Message From Joey Herrick
Read an Important Message From Founder Joey Herrick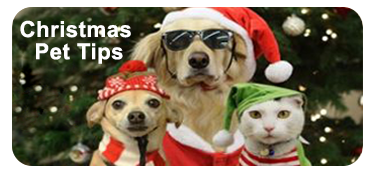 Christmas Holiday Hazards
What may seem harmless and fun for you and your guests may be very harmful to your pets….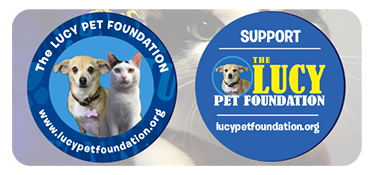 Help Show Your Support With Bloggers Badges
Support Lucy Pet Foundation Bloggers Badges. Now Available