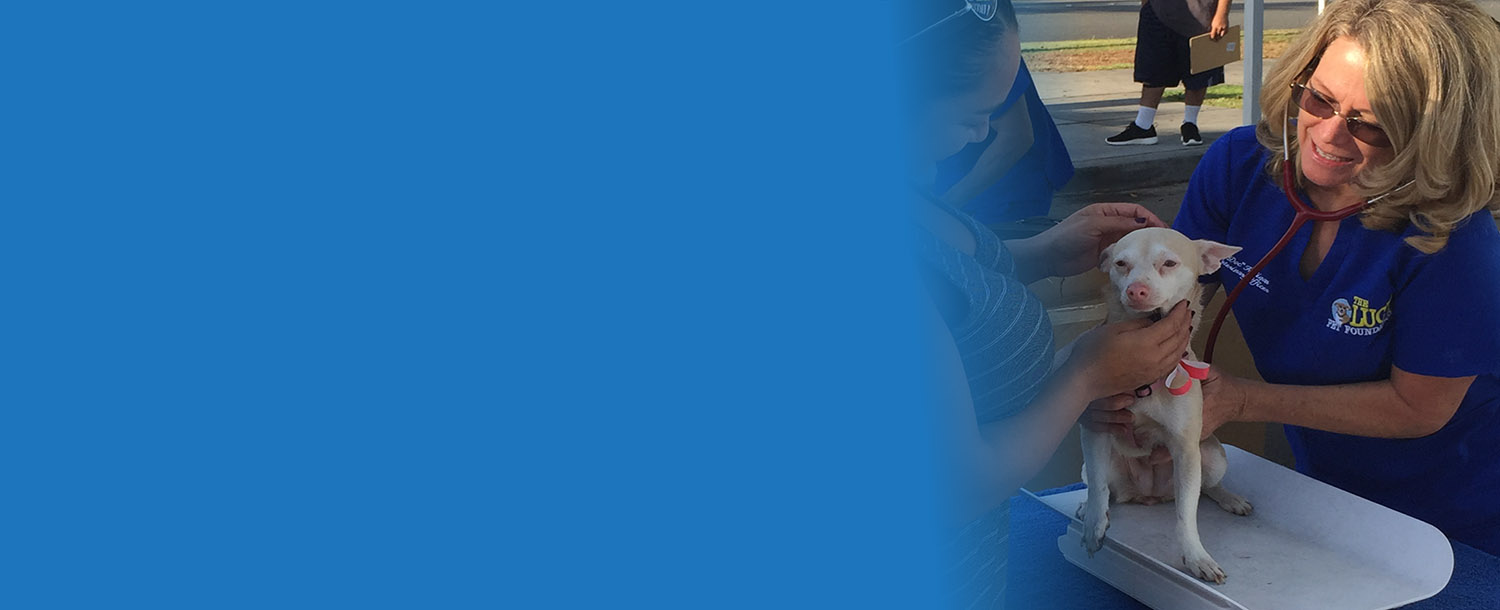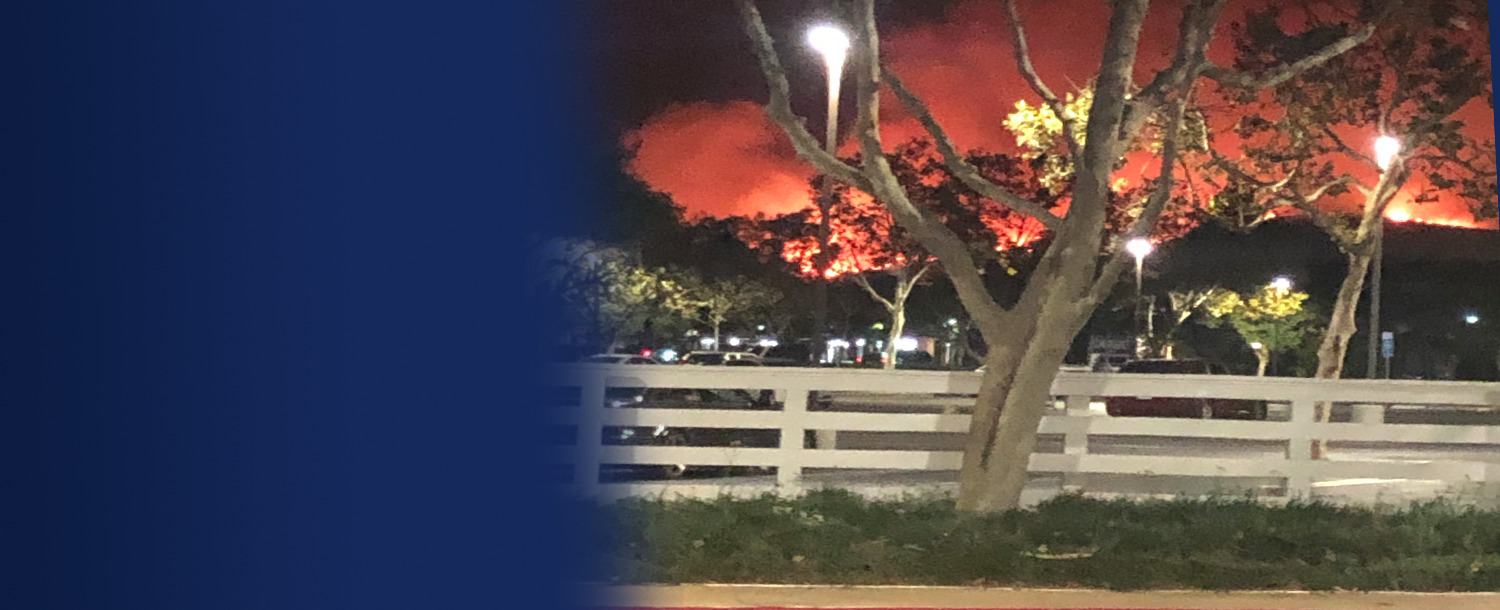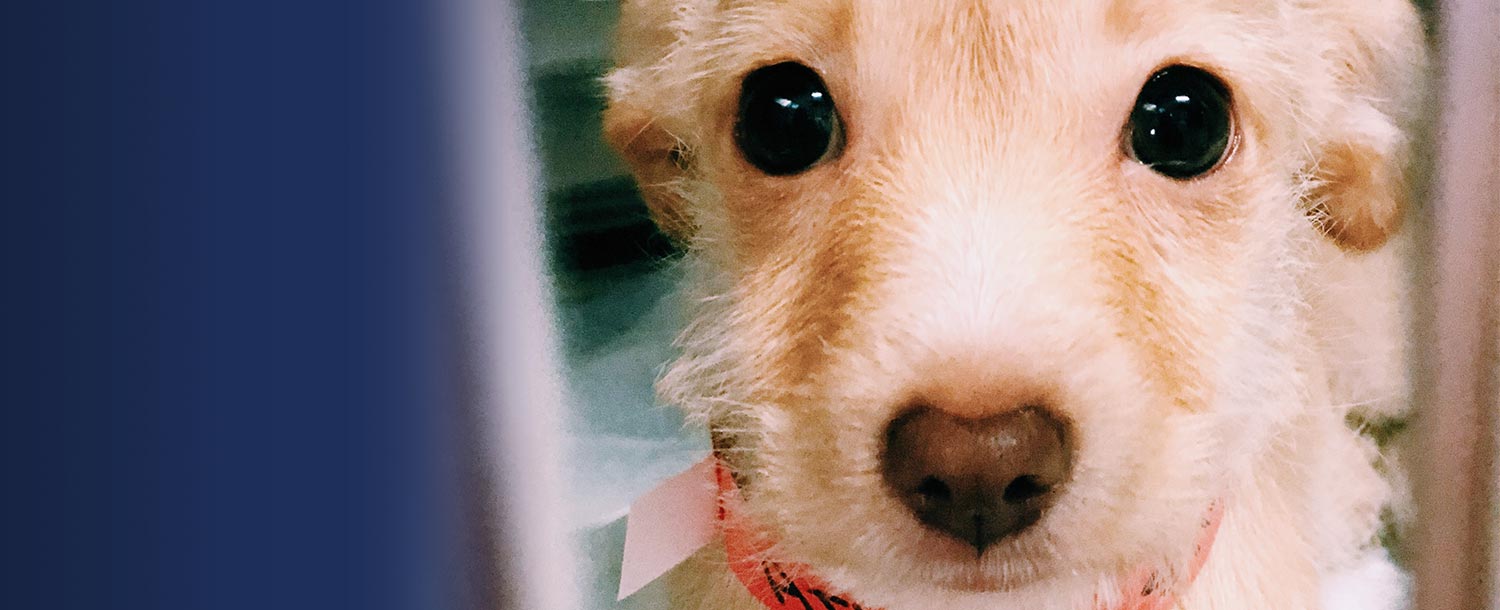 Help provide a
Neuter or Spay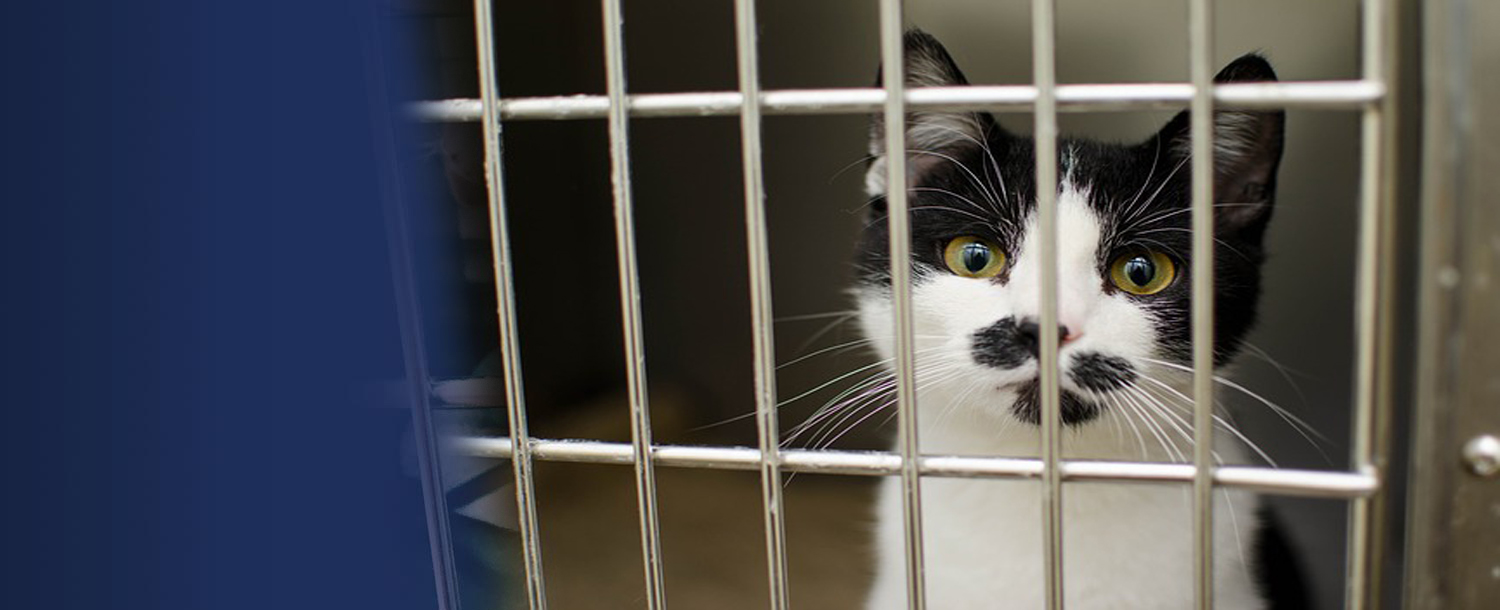 The needless euthanasia of 60,000 healthy, loving animals per week in the United States.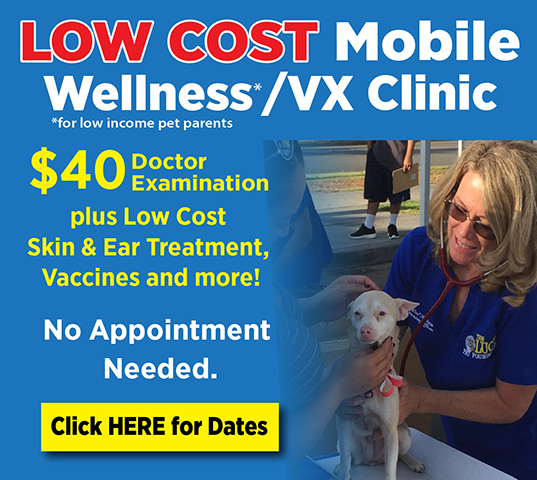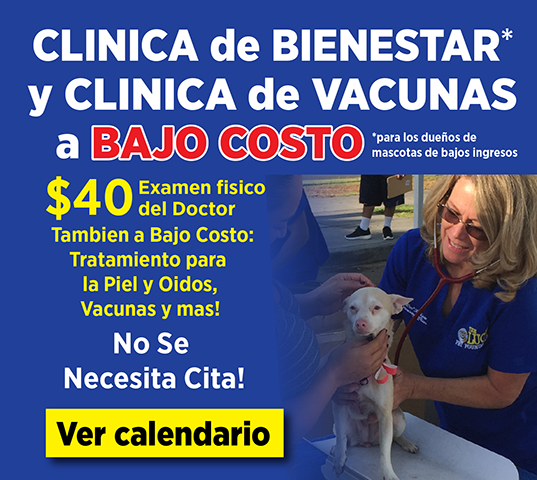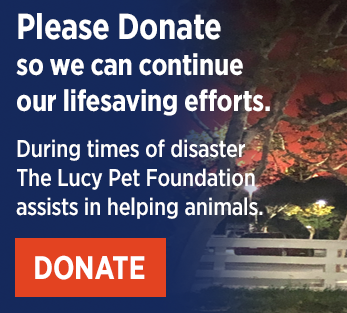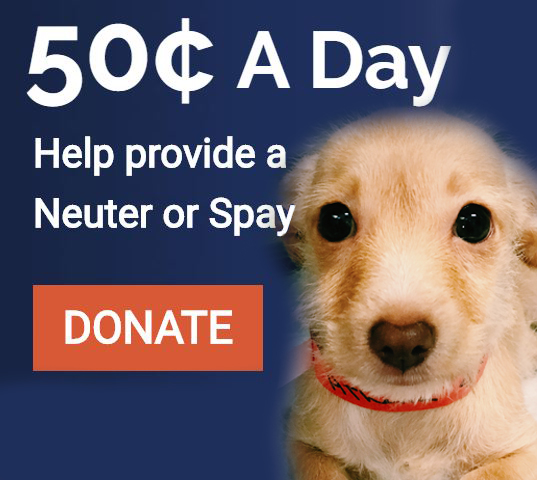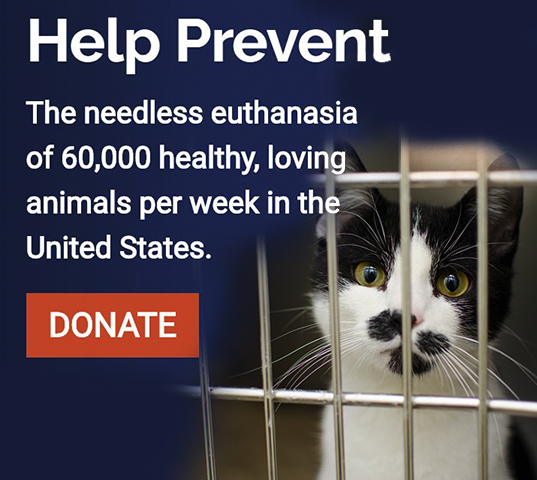 Lucy Pet Foundation
Spay/Neuters To Date
Disaster Preparedness Tips and Helpful Information
An animal evacuation kit and first aid kit will help you to care for your animals in the event of a disaster. The evacuation kit should be assembled in an easy-to carry and watertight container.  It should be stored in an easily accessible location away from areas with temperature extremes. Replace the food, water, and medications as often as needed to maintain their quality and freshness and according to expiration dates. Keep notes in the kit as to the location of medications that are stored elsewhere due to refrigeration needs.
It's a great idea to have a pet emergency kit at your home and a smaller one in your car. You can buy kits already assembled or you can put them together yourself. Use a small plastic container with a tight-fitting lid or use a tackle box for each kit. It should contain the following items: Phone number and directions to your veterinary hospital Phone number and directions to the closest emergency veterinary hospital Phone number of poison control center Rectal thermometer K-Y jelly without spermicide Tweezers to remove ticks,
    Nobody likes to think about a disaster but when and if it happens you need to be prepared not only for yourself and family but also for your pets. You need to plan for one of two scenarios: evacuating your home or hunkering down at home. Both take planning of different sorts. EVACUATING YOUR HOME A)  Have a safe place to take your pets One of the most important points to make here is to take your pets. Leaving them behind is not safe. Call hotels or motels outside your immediate area and ask
When disaster strikes, being stocked and ready to face an emergency is the best way to keep your family safe. Your pets can't fend for themselves and are especially vulnerable if you're forced to batten down the hatches because of bad weather. Here are ten items to include in a pet emergency kit so that your entire family can weather a natural disaster safely. #1 Water When bad weather strikes, obtaining fresh water becomes a top priority. When you go to the store to stock up on emergency supplies and reach for the bottled water,
HELP US


Spay and Neuter Pets

.

The goal of the Lucy Pet Foundation is to have spay/neuter
and adoption mobile clinics in every major city in the country.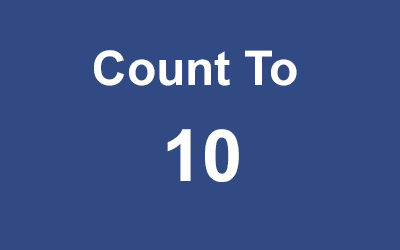 "In the time it took you to count to 10, an innocent animal was put to sleep in a shelter. Your Donation can Help"
The mission of the Lucy Pet Foundation is to help prevent the needless euthanasia of 60,000 healthy, loving animals per week in the United States. We can accomplish this goal with your help and support of the following initiatives: FREE mobile spay/neuter clinics in underserved communities throughout the country; humane education programs in schools where animal welfare education is lacking; and disaster relief efforts in the aftermath of large-scale natural tragedies. As a 501(c)(3) non-profit organization, we are proud that more than 95% of donations to The Lucy Pet Foundation directly fund our lifesaving work on behalf of animals in need.
What a Phenomenal Team of Experts!
I'm not going to lie, I was kind of traumatized with having to spay my baby and so I waited a year and a half to get it done. The Lucy Pet Foundation did an outstanding job, making it seem like a quick and easy procedure where we were out of there in 4 hrs. Oli is now spayed, chipped, and registered by the county!! 🙂
Thank You all from OREO AND TUFFY
Hasmik Torossian, 3 weeks ago
Both my dogs were neutered yesterday and given their rabies shots and I want to thank you guys so much for making it so easy for us. My dogs are doing very well and the entire process was not stressful for me. Friendly staff and hard workers. Thank you all so much from OREO AND TUFFY.
They even called me today to follow up on my doggies. To see how they were. That was so nice of them. Thank you all.
I would Definitely Recommend
Destiny Laval, 1 week 2 days ago
I could not be happier with the service that Lucy Pet Foundation provided and the care and love they show towards all animals. They treated my wee baby Ella with so much love and attention. I would definitely recommend their services to anyone.
Lucy Pet Foundation by far THE BEST
Gina Refuerzo, 2 weeks 5 days ago
Lucy Pet Foundation by far is one of THE BEST animal service companies! Staff is very friendly and helpful. I have fixed several Domesticated and Feral Cats at No cost. Vaccines and services are reasonably priced. There are plenty of available events everywhere. Lots of opportunities for everyone to Vaccinate and fix their pets. I will forever be coming to Lucy Pet Foundation for everything! Thanks so much for all the help!
Thank You Lucy Pet Foundation
Gaming with Panda, 1 month ago
This just awesome place! Friendly staff my dog came out like nothing had happened! And I was so worried about it because he is 7 years old! But they were great!