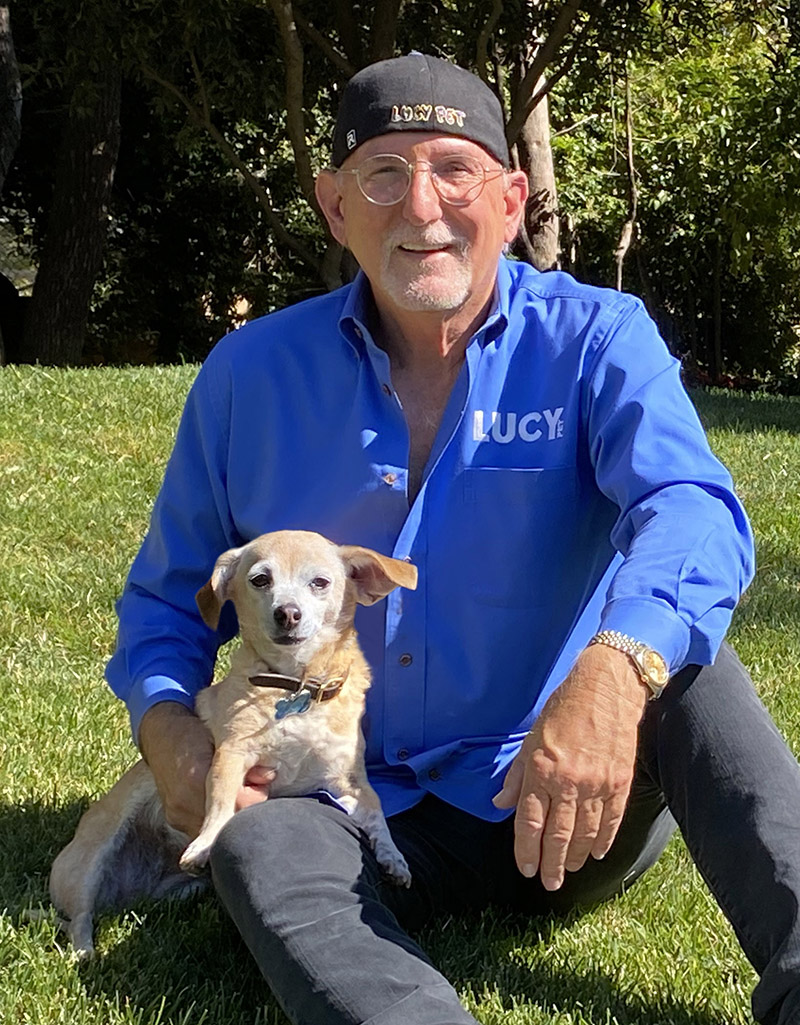 Joey Herrick and Lucy, his rescue that started it all
Pets change our lives.
We've been on a quest to change theirs.
The Lucy Pet Foundation has been saving pets since 2014.
30 years ago, Joey Herrick created a natural pet food that changed the industry. Now he's created a true superfood for dogs and cats, but Lucy Pet is more than just a pet product brand. Joey named both the Foundation and pet food in honor of Lucy, his family's beloved Chihuahua mix rescue. See "The Story of Lucy" to learn how it all began!
His vision was that profits from his products would go to helping animals in need. Joey has been able to balance his passion for helping animals and his desire to improve the health of animals through the Lucy Pet Foundation and Lucy Pet Products.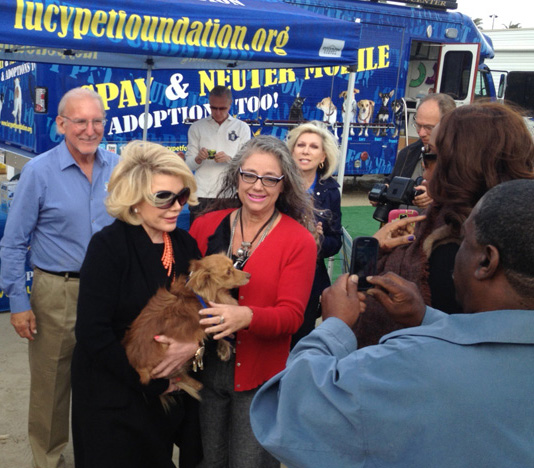 With the knowledge that thousands of unwanted dogs and cats were being euthanized every week in US pet shelters, Joey decided to take action. He bought and built the first Lucy Pet Foundation Mobile Spay & Neuter Bus.
"In 2014, when we started nobody knew us. It is very expensive to provide free spay and neuter and I spent millions of dollars of my own money doing it. I didn't really know how to fundraise, so I just did it myself. Luckily the City of Los Angeles heard about the reputation of the quality of services coming from the LPF bus and asked us to submit a bid for us to work for them."
Through donations, sales, and the help of friends like celebrity trainer, Brandon McMillan, as well as comedienne Joan Rivers, baseball legend Steve Garvey, Gail Anderson from KTLA and others, The Lucy Pet Foundation took off.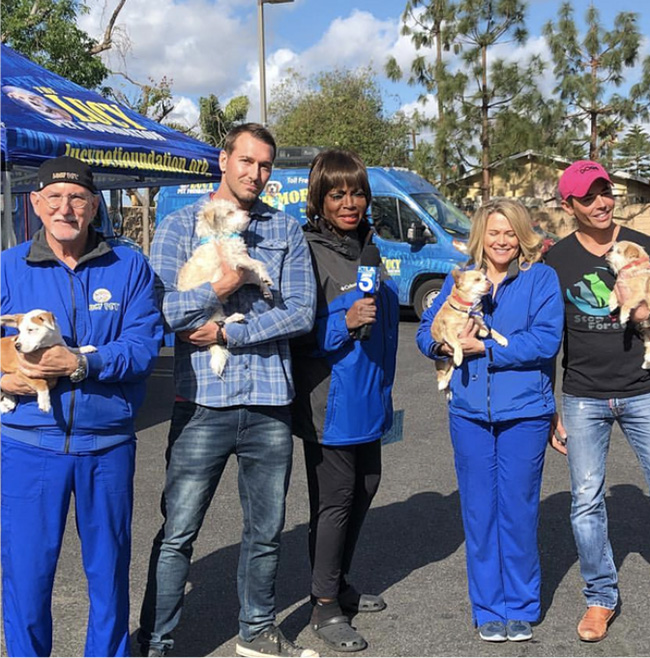 "It took time for the local communities to trust The Lucy Pet Foundation to spay and neuter their pets. Word of mouth really helped the foundation grow. Today, the communities that we go into know and trust the staff of LPF. They tell their friends to look for the blue bus!!!"
When Hurricane Harvey hit the Texas Gulf Coast region in late August 2017 the fate of many companion animals was up in the air, but thanks to the combined effort of the Lucy Pet Foundation, various rescue organizations, and a World Series-winning athlete, dogs, and cats left homeless after the natural disaster recently found themselves on cloud nine as they boarded an airlift that flew them to their new lives in California.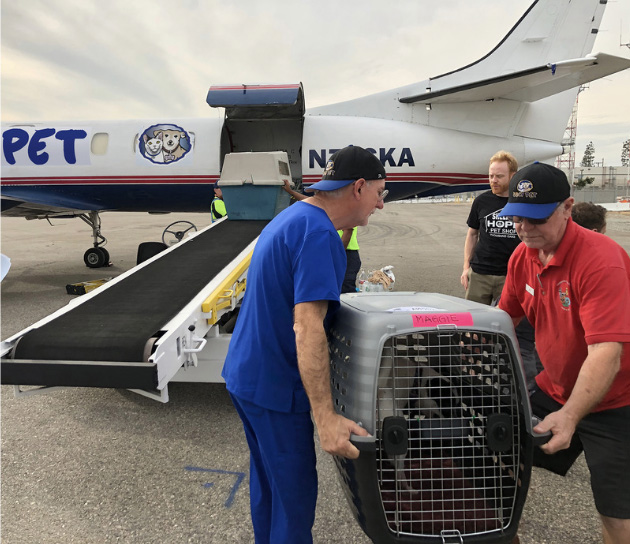 "I am very proud of The Lucy Pet Foundation. Not only have we done to date over 30,000 free spay and neuters but we were actually deployed to Hurricane Harvey in 2017. Our Chief Veterinary Officer, Dr. Karen Halligan, became an incident commander for the SPCA of Brazoria County, 40 miles outside of Houston. We spent many days there helping the animals get through this catastrophe. We also did five airlifts, moving animals who had no homes out of the area to other states."
The foundation has provided over 30,000 free Spay & neuter surgeries across Southern California in low-income areas, in conjunction with the City of Los Angeles Department of Animal Services and The Petco Foundation.