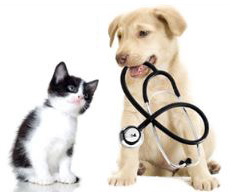 CHECK IN INSTRUCTIONS FOR REGISTERED CLIENTS ONLY
ID must match name and address you provide.

Qualifying documents required must match name of qualifying client.

If someone else is bringing your pet make sure if you are the person that qualified they have a copy of your ID and Qualifying documents under your name, they must also fill out all paper work under the qualifying client's name/ information.

Vaccine records need to be provided for all dogs.

Pets cannot eat anything past 10pm night prior to the surgery date. Water is ok just limit the amount.

Pets that are 4 months & under can eat a quarter of the amount fed 2hours prior to surgery.

All dogs must come on Leash.

Cats must come in a hard case secure cat carrier.

Call to cancel or reschedule 24hrs prior to surgery to avoid $25 fee.
LISTA DE INSTRUCCIONES PARA CLIENTES REGISTRADOS SOLAMENTE
I.D debe coincidir con el nombre y dirección USTED PROPORCIONA

Documentos requeridos deben coincidir con el nombre DE CLIENTE QUE CALIFICO

Si otra persona lleva a su mascota Asegúrese de que si usted es la persona que fue calificada ellos tienen que traer una copia de su I.D y lo DOCUMENTOS que lo califico bajo su nombre también deben llenar todos DOCUMENTOS BAJO EL NOMBRE / INFORMACIÓN DEL CLIENTE CALIFICADO

SI SU MASCOTA A SIDO VACUNADO DEBE TRAER REGISTROS




Perros y Gatos de más de cuatro meses de edad deben tener su comida recogida para que no comen después de las 10 pm la noche antes de la cirugía.

Perros y Gatos menores de cuatro meses deben ser alimentados 1/4 de su desayuno normal 2 horas antes de la cirugía

todos los perros deben estar atados con su corea

GATOS deben estar en un gato portador seguro

gatos de la comunidad deben estar en una trampa de gato

Llamar para cancelar o reprogramar 24 horas antes de la cirugía para evitar $25 tarifa