Richard Lee Davis October 4, 1922-March 2, 2014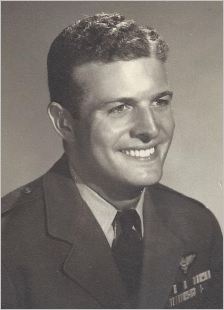 Richard was born in Tappahannick, VA to Lucy and Richard Davis. His wife of 68 years Dorothy, and twin brothers William and Woodford survive Richard.
As a child, Richard would be punished for arriving home late to do his chores and the reason he was late was that he constantly stopped to help a dog in need. His love for animals carried on to his marriage to his beautiful wife Dorothy who he adored and called "Mother" to over forty rescued dogs that she and Richard raised during their time together.
A good dog to the Davis family was a dog nobody else wanted. Richard and Dorothy believed a family had to have a minimum of two dogs, not just one. They always traveled to their vacations by car with the dogs in the back seat, their heads sticking out the window to enjoy the ride and to bark at other dogs as they passed by. That was the essence of their family vacations all over the U.S.
Richard was a retired Commander of the U.S. Navy who served for twenty years and fought as a Naval Aviator in World War II. He was highly decorated with to many medals to mention, as was his humble wish that he be remembered for his love of dogs, not his Navy experience, which he served with honor.
Richard also worked for Lockheed Martin in Burbank and Palmdale for twenty-two years as a test pilot. Burial with Military Honors with the U.S. Navy Bronze Memorial will be in Rancho Palos Verde, in a private Ceremony.
 Richard requested he be put in the earth without an audience and that people remember him in life, rescuing dogs and giving a "chance at life" to a shelter dog.
Dorothy has requested that in lieu of flowers or cards, to please make a donation in Memory, to Richard's charity of choice, The Lucy Pet Foundation, 919 Lawrence Drive, Thousand Oaks, CA 91320 (855) 499-LUCY (5829) www.lucypetfoundation.org
From Dorothy Davis in memory of Richard Davis
_____________________________________________
In Memory of Richard Davis
Message: Our neighbor, Richard Davis, died this week and this was his very favorite charity.
He and his wife Dorothy loved and honored rescued dogs.  They always had two 
rescued dogs as their family during their almost 70 years of marriage.
Richard will be missed.
From Marsha and Sobhy Yousef
In Memory of Richard Davis
Message: We never knew Richard Davis, but his story touched our hearts.  We, too, stop to rescue lost dogs and always travel with our own.  One of the greatest gifts of our lives was Lucy, our treasured basset hound who we rescued from an abusive home.  We are grateful for Richard's life and are saddened by the passing of this most compassionate stranger. 
From Mardy Wasserman
In Memory of Richard Davis
Message: My husband and I have known Dorothy and Dick since 1997 and have never known any people to love the animals more than themselves…until we met the Davis couple.
Their home was filled with "pound" dogs living inside, birds inside,wild birds, turtles, bunnies outside, all wild animals that the Divine Spirit guided to their big back yard for care and love.
Our only hope would be that Dorothy at age 90 years, be able to go on without her "Navy Man", to live a longer life, in good health and happiness, surrounded by the FUR!  
From Jacqueline and Martin M. Berman